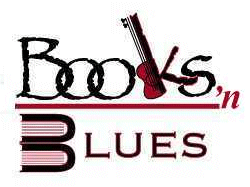 ---
First Annual Books 'n Blues Raises $15,000+
Authors, Musicians, Bidders Have Fun While Doing Good
GREENWOOD, MISSISSIPPI -- Authors and blues musicians coordinated by Myrna Collie-Lee (Mrs. Morgan Freeman) raised more than $15,000 for Katrina victims and deserving students during the first annual Books 'n Blues festival and silent auction in the Mississippi Delta on Oct. 1.
Hosted by the Viking Range Corporation at their Greenwood headquarters, Books 'n Blues began as a benefit for Communities in Schools which serves approximately 2,500 court-involved students ages 12 to 17 through artist residency and arts education programs for schools, after-school programs and Adolescent Offender Programs.
Following the Katrina devastation, Books 'n Blues dedicated half of the evening's proceeds and expanded its focus to include:
Providing funds to support displaced students who need to buy school supplies, textbooks and other assistance.
Providing funds and assistance to make sure that displaced students can comply with the vaccination requirements of their host school districts.
Coordinating efforts to make sure that displaced students have desks, computers and other items needed to continue their studies both in school and for home.
Coordinating efforts to provide after school homework study facilities for students in shelters.
Helping provide books and other educational enrichment.
Helping rebuild school libraries
Providing assistance and training for affected schools to enable them to create and operate their own ongoing fundraising efforts.
Books 'n Blues also prompted author Clyde Ford to start a parallel effort, "A Writer's Day of Action", which, Ford said, also helped inspire the American Bookseller's Association Special Fundraising Effort. Both the ABA and Ford's effort coincided with the Oct. 1 Books 'n Blues event.
Books 'n Blues is the brainchild of Greenwood native and New York Times best-selling author Lewis Perdue who wanted to use his donation in an entrepreneurial way to create an ongoing organization, modeled after Sonoma wine country charity events, that continue to benefit schools year after year.
---
Communities in Schools of Greenwood-Leflore is an audited, fully reporting, and properly registered non-profit organization. Please feel free to examine our financial records at the Guidestar / Network for Good Website.
---
Return to Books 'n Blues Home Page.